Beautiful Spacious Accomodations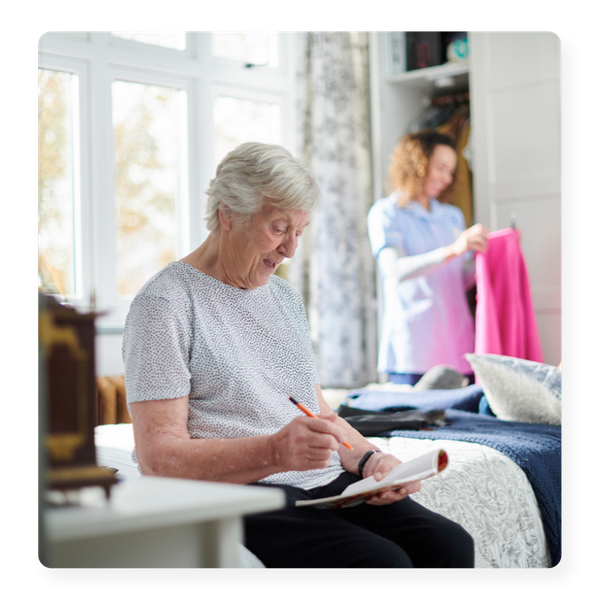 Helping You Feel At Home
All the rooms at Family Health and Rehabilitation are beautiful and spacious with large windows viewing out to residential communities, ponds, and beautiful trees. And each room has its own heating and cooling system that is controlled within the room. Every room has it's own fully equipped private bathroom with sink, toilet, and walk-in shower to accommodate wheelchairs.
To help make your room feel more like home they are furnished with carpet, wide screen wall mounted television, and hard lined telephones. We also encourage residents to bring their own mementos and furniture to decorate their rooms. Rooms are furnished with a bed, dresser and chair.
Multiple floor plans are available for both private and semi private rooms. Select rooms include a kitchenette. Laundry is washed individually for each resident twice a week, or as needed. Your laundry will not be washed with other resident's laundry.
There are four houses that provide focused medical care to our patients at Family Health and Rehabilitation. There is the Daisy house, the Esther house, the Lulu house, and the Bremer house. Each house name was picked by one of our local prominent healthcare providers, or owners, to honor a loved one that was influential in their lives. This was often their mother or grandmother or other close family member. Please read about their inspirational lives as you enter each house.