Providing The Best Care Possible
Our nursing staff truly cares about you on an individual basis. We strive to exceed the expectation of all our residents.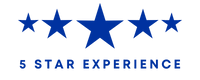 About Our Clinical Services
Our nursing staff is comprised of RNs, LPNs, CNAs, and CMAs. Each of our houses have an RN or LPN on staff twenty-four hours a day 7 days a week. We have the latest in technology including medical records technologies that keep all records safe and secure on our computer system. We utilize safe and efficient guidelines and systems to ensure your care is the highest quality possible.
skilled nursing community Care includes:
Respiratory and Pulmonary Services
Bariatric
Advanced Wound Care
IV Medication
Tube Feeding
Surgical Drain Management
Dialysis
Cardiovascular
Infectious Disease Control
Therapy: Physical, Occupational, Speech
Liberalized Diets
Orthopedic Rehabilitation
Post Surgical Care